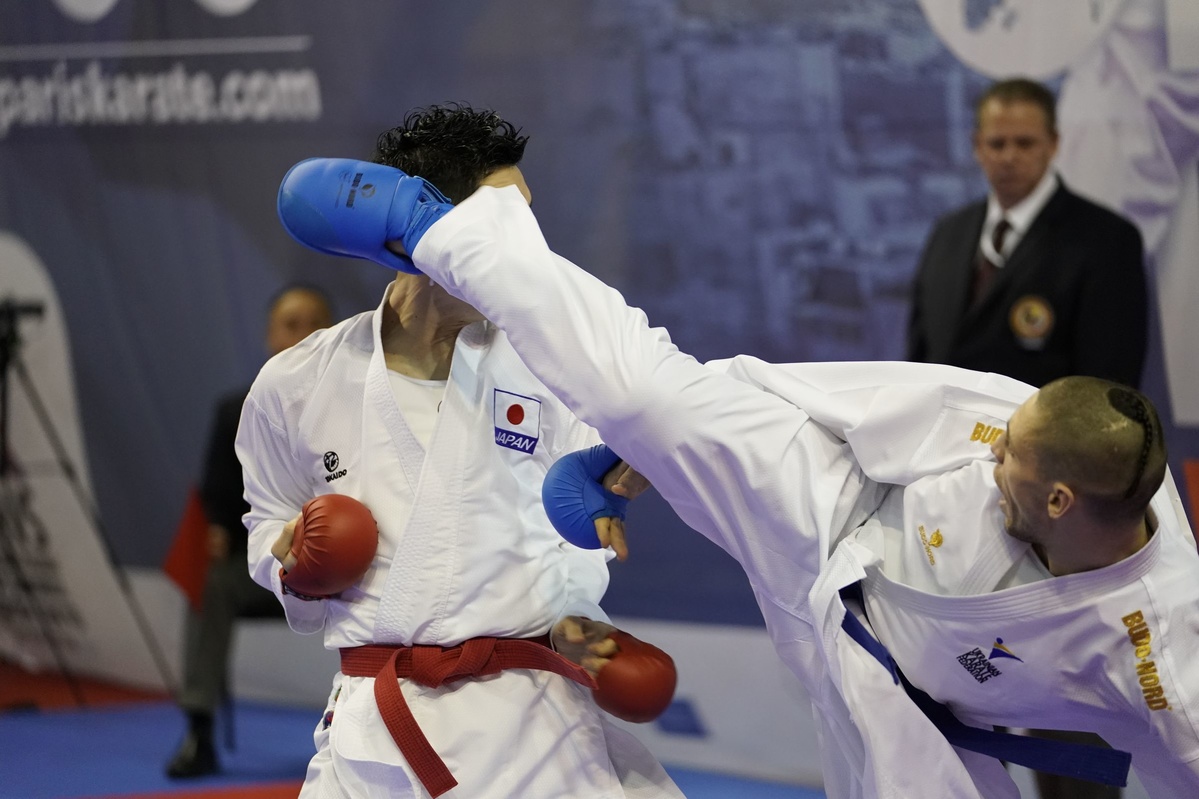 He had promised it, he did it. Stanislav Horuna (-75 kg) delivered a magnificent fight in the final to win his first victory since Istanbul 2018 dominating Iran's Asiabari 9-8 ! With three wins, he, Chobotar and Terliuga's 10th K1 victory, Ukrainian fighters were in top form, as were the Turkish ones (7 medals), the Iranians (5 medals) and the Egyptians (4). All the results.
Par Ludovic Mauchien
Photos : Kphotos
Silver World medalist, Ukraine's Chobotar (-84 kg) will play his first Premier League final against Japan's Araga, 8 wins so far, winner of Poorshab and Aktas. In the heavyweight division, Yamanoglu created the sensation by eliminating the running World champion Jonathan Horne in ½ final (but by decision). In women's, we are already enjoying the -61 kg final between China's Yin, the world N°1, and Egypt's Lotfy, the 2014 and 2016 World champion. All the results of this 2nd day of the K1 Rabat.
By Ludovic Mauchien
Photo: Kphotos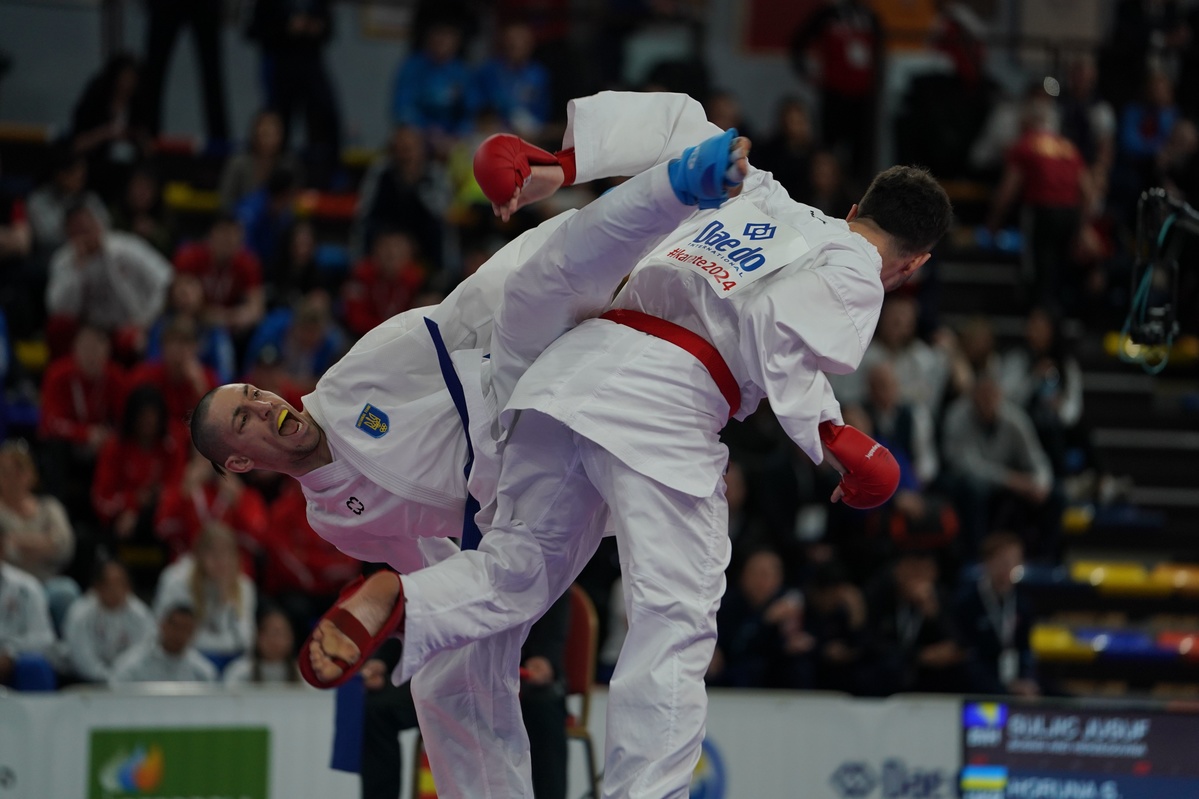 Ukraine's Stanislav Horuna and Iran's Asiabari were the two strong men of the day in -75 kg and defeated all adversity to compete in the final on Sunday of the K1 Rabat (19-21 April). Aghayev fell as early as his first fight. In -67 kg, the two-time Turkish European champion, Burak Uygur, has found colors again and will be opposed to Egypt's Elsawy. The complete results.
By Ludovic Mauchien
Photo: Kphotos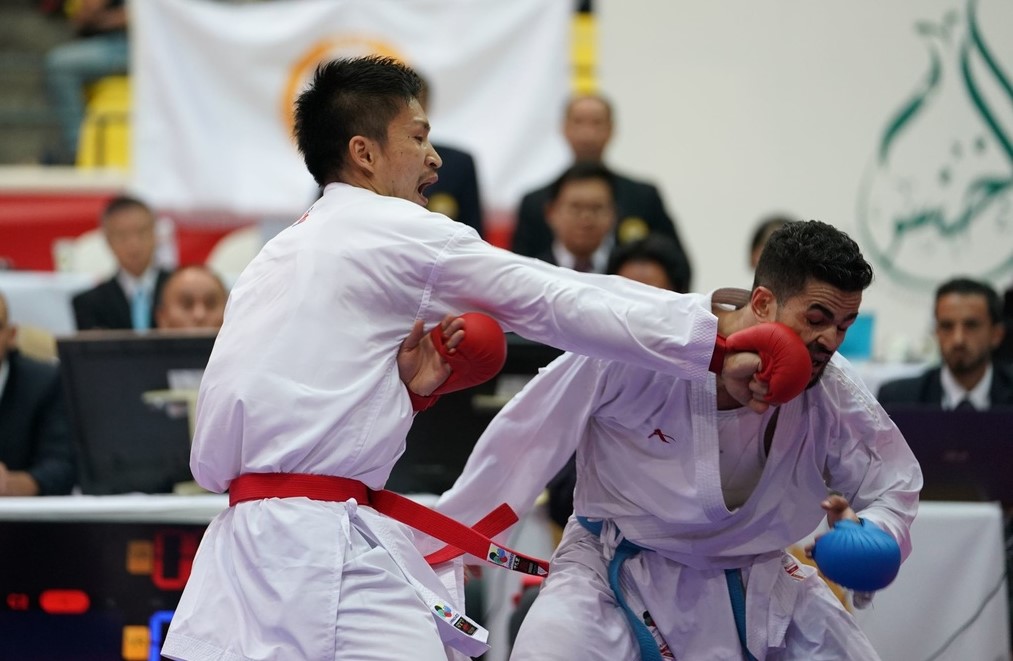 He was World champion in 2016, Silver World medallist in 2012 and 2014. He is the reigning Asian champion and has 14 podiums including 10 wins in K1. Ryutaro Araga (-84kg) is one of the most feared fighters on the planet.
His « accident » at the 2018 Worlds, his tastes, his history, karate, his training... Before the Rabat Premier League (April 19-21), the Japanese champion opens him up...
By Ludovic Mauchien
Photo : Kphotos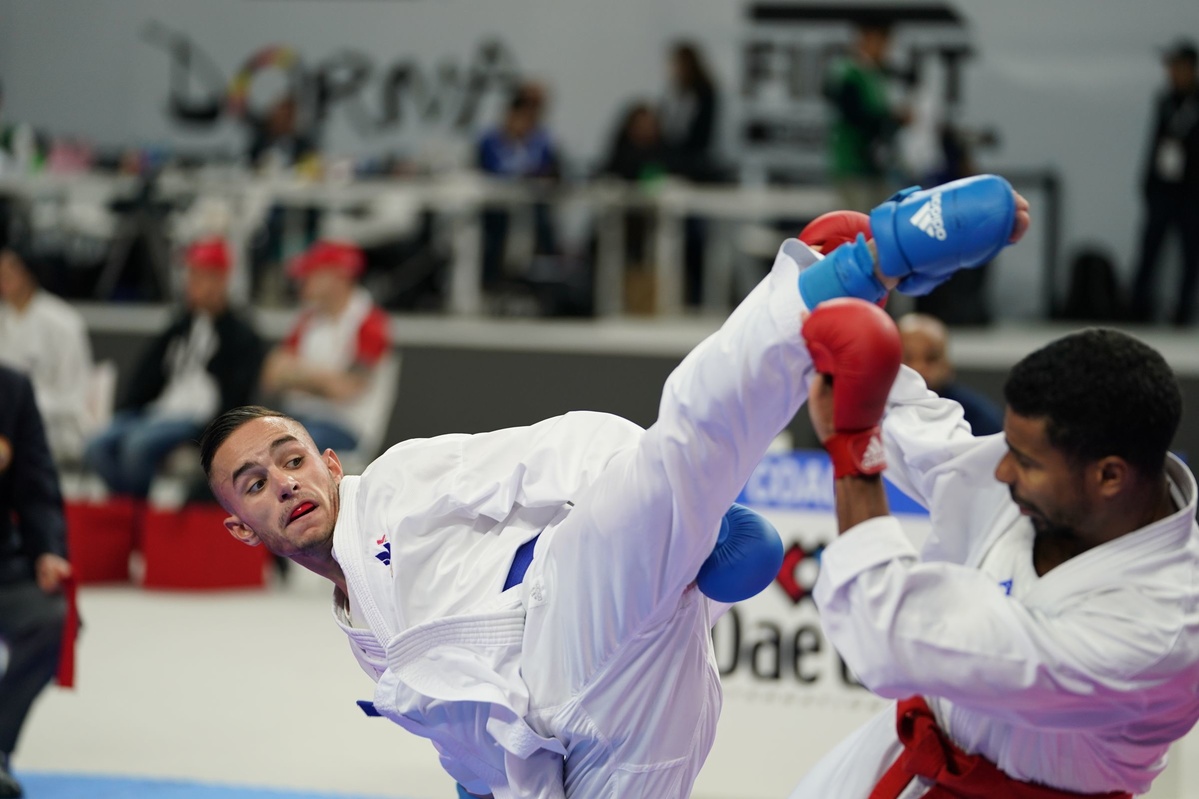 Winner of his last 4 international competitions, the French world champion is the grand favorite of the Rabat Premier League next weekend (April 19-21).For now, he talks about the evolution of his karate, Aghayev his « idol », his motivations, the strength that gives him his loved ones, his training...
By Ludovic Mauchien
Photo : Kphotos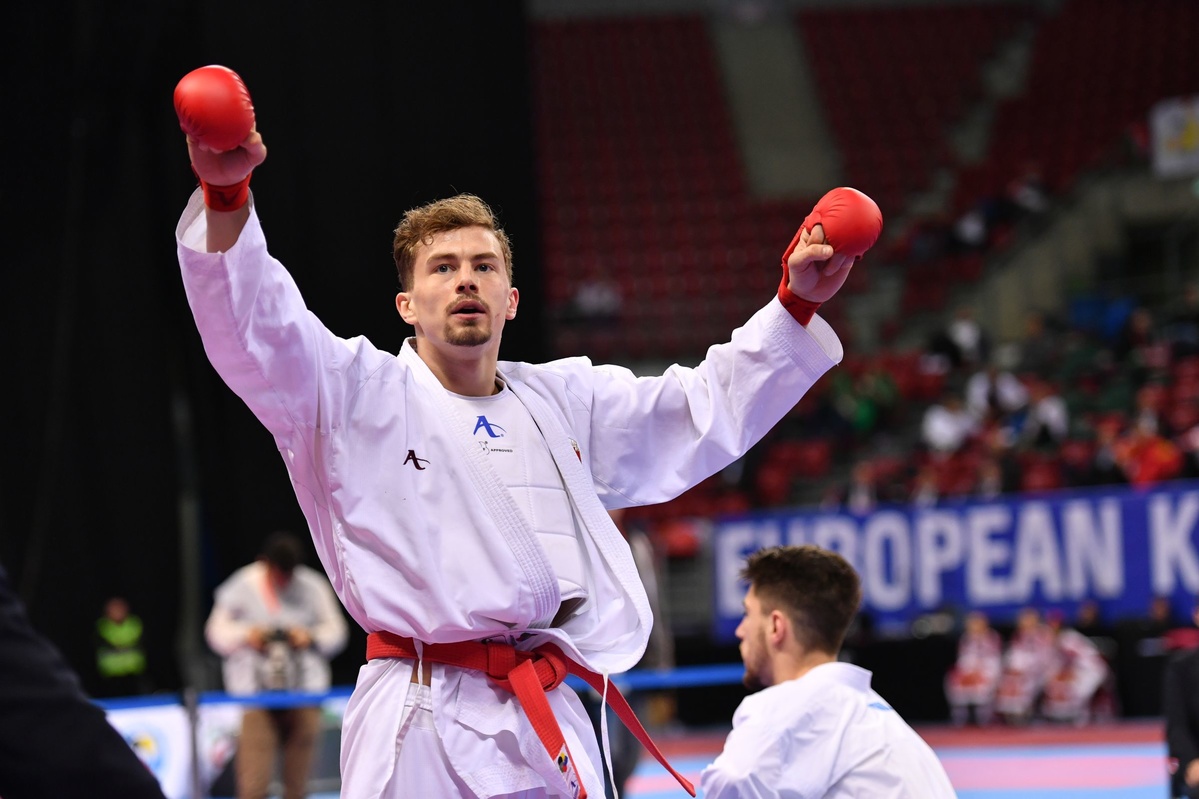 He had not won a Karate 1 since 2015. Hungary's Harspataki (-75 kg) repaired this oversight on Sunday at the Salzburg Series A (March 1-3), which broke the participation record for an international tournament (2000 participants).
Kazakshtan, Iran and Turkey place one of their fighters on the podium in each category. In Kata, Japan's Moto dominated Spain's Quintero.
By Florian Fournier
Photo : Kphotos