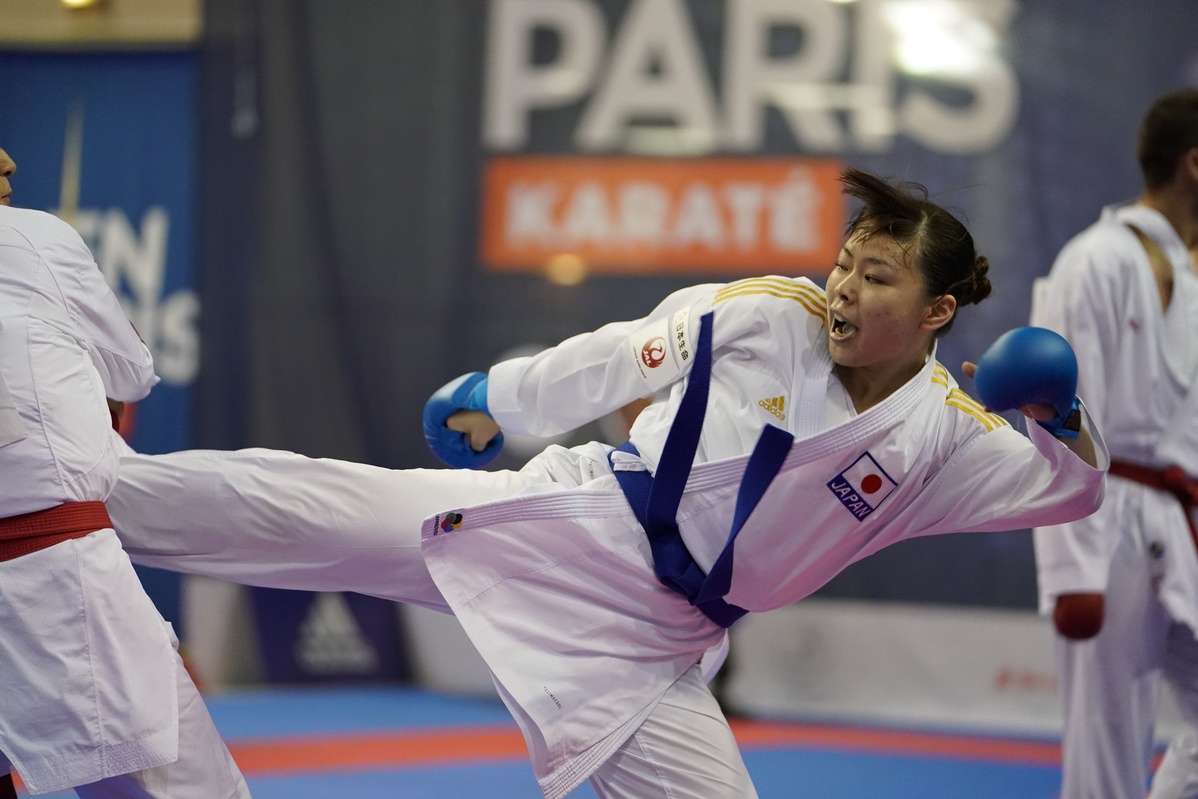 Every finals has a world champion in this second day of the K1 Tokyo. Lotfy, Agier, Zaretska, Uekusa, Kiyuna, Araga and Horne reach the final in their category. In this straight line to the Olympics games, the top fighters seem ready and they make it know.
By Florian Fournier / Photos : Kphotos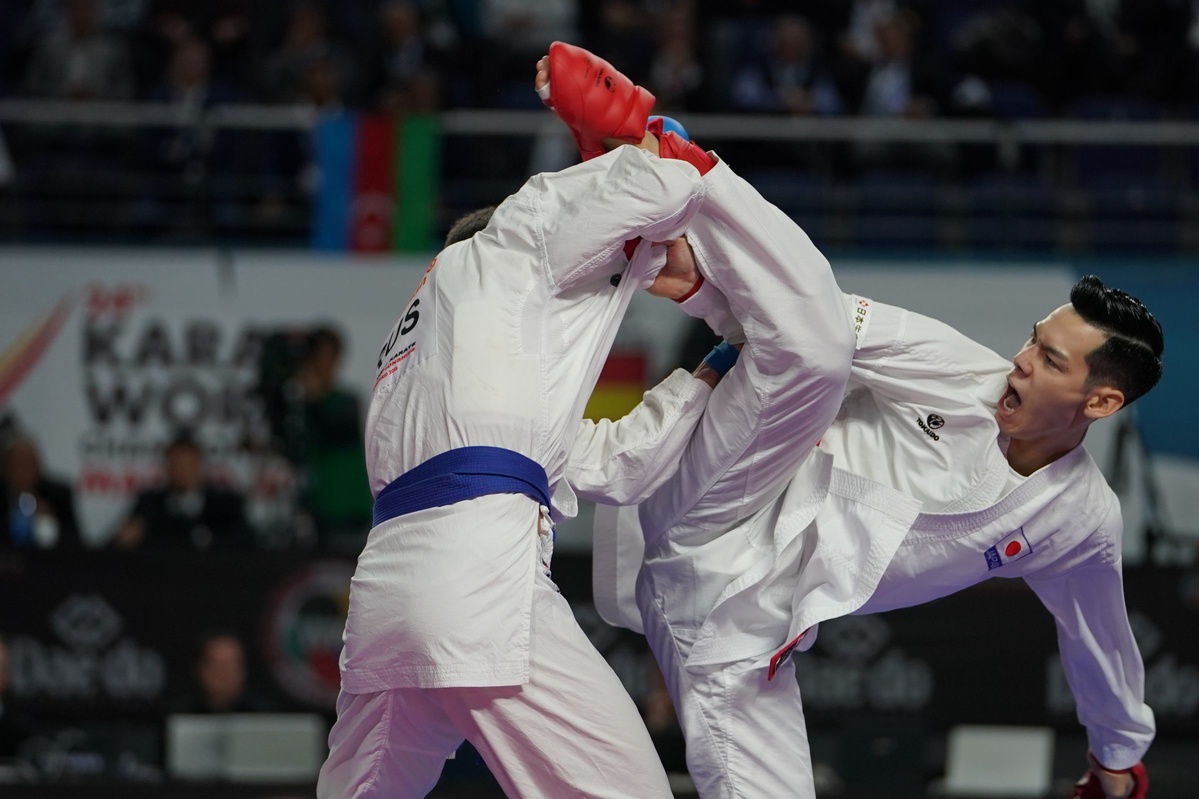 With Gomyo and Shimizu, a 3rd japanese is also in the final at the K1 Tokyo. One of the karate stars in Japan, Ken Nishimura assumes his rank and hopes to win the gold medal against the legend Rafael Aghayev on Sunday. For the rest of this first day in the Nippon Budokan of Tokyo, Recchia, Terliuga, Sanchez, Assadilov and Uygur reach the final too.
By Florian Fournier / Photos : Kphotos
15th in the Olympic ranking, Hideyoshi Kagawa, winner of the K1 Tokyo last year (+84 kg) will try to repeat his performance in the Budokan from September 6th to 8th. The son of Masao Kagawa, winner of the 5th International JKS Cup in Dublin (August 24th-25th) in individual and team, says he is fit and ready to devour everything this season.
By Florian Fournier / Photos : D.R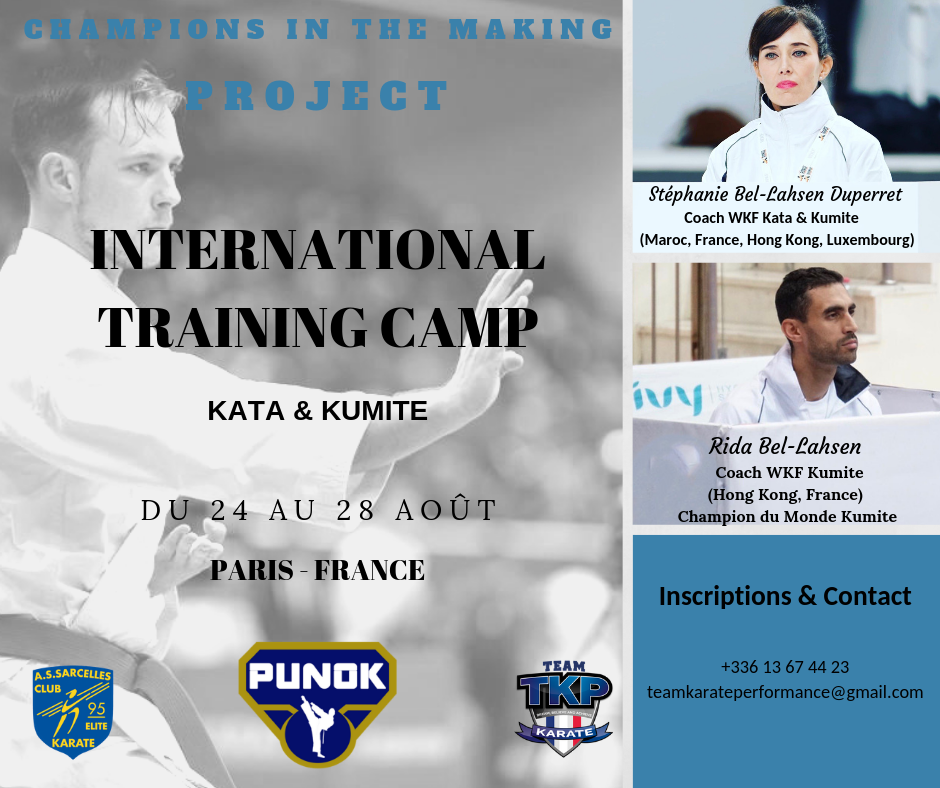 World champion and 3-times European team champion, France's Rida Bel-Lahsen, coach of the Honk-Kong national team, and his wife Stephanie, coach of several nations in the past (Morocco, Luxemburg), organize a week of training from August 24 to August 28 open to competitors from Benjamins, for Kata or Kumite, or both.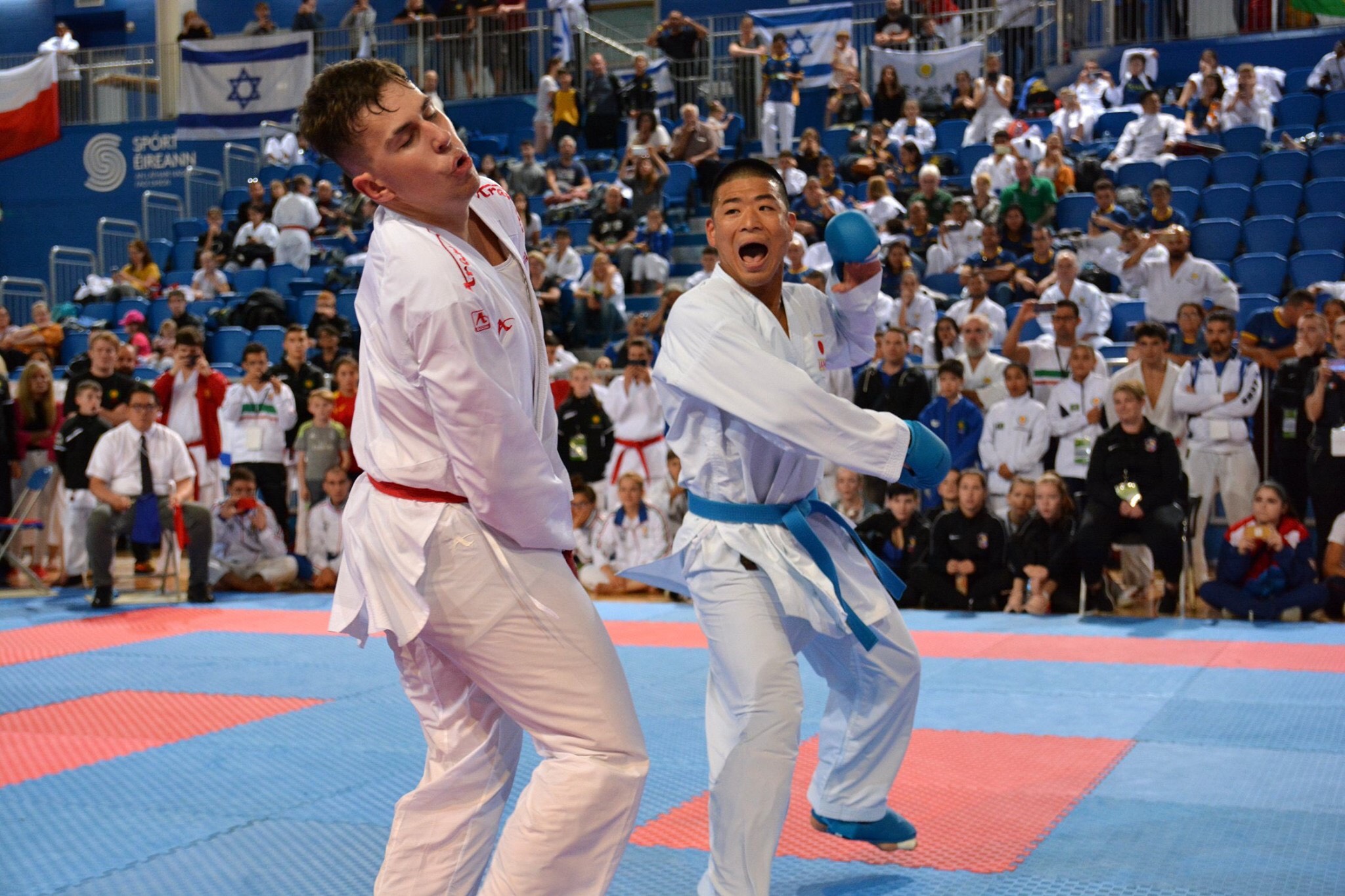 From August 23th to 25th the 5th JKS international cup took place in Ireland. At this occasion, the Japan team finished 1st nation in the ranking, ahead of England and Scotland. This international competition is opened from 8 years old to +50. The para karate is also present.


By Florian Fournier / Photos : D.R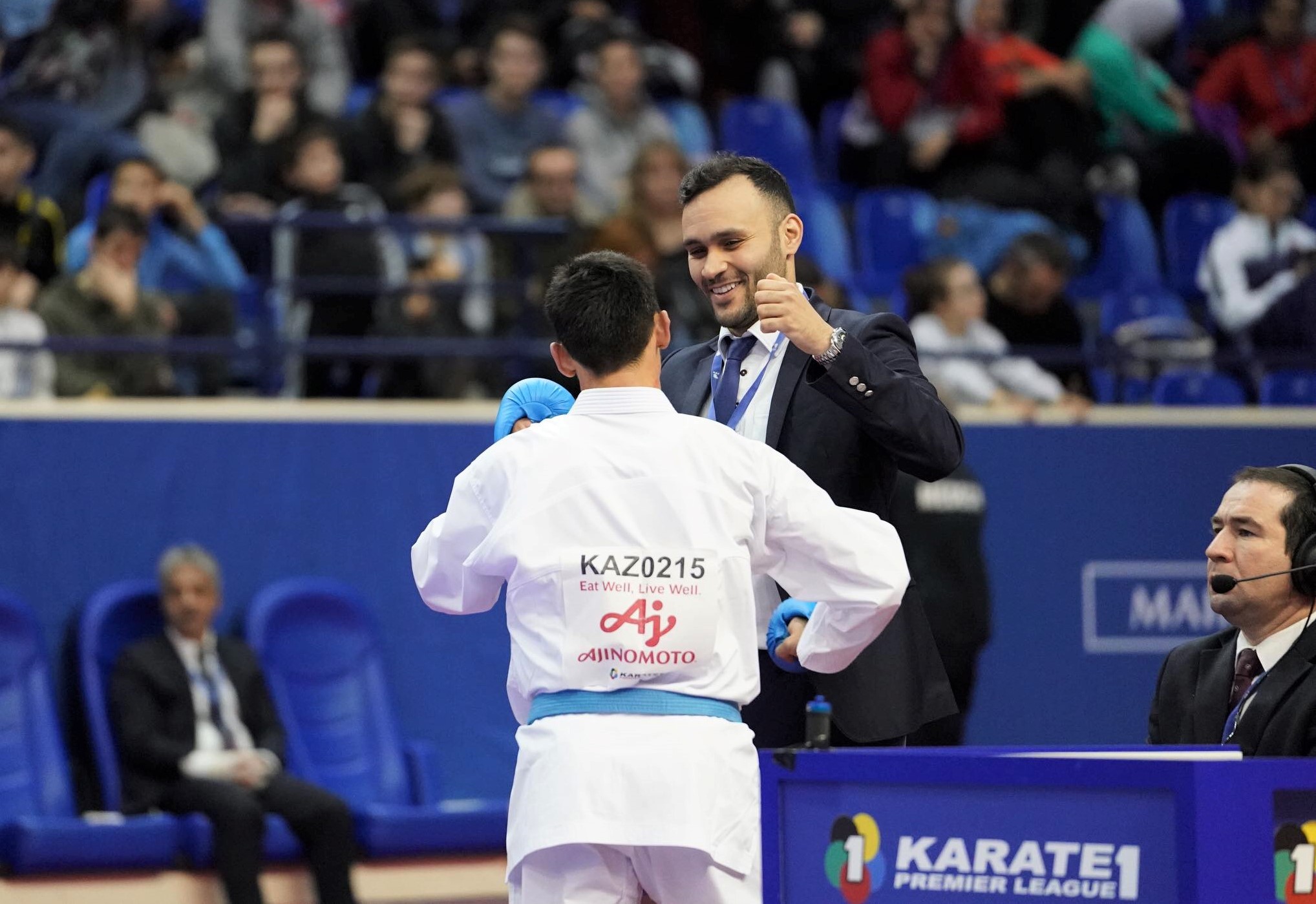 He was trained by his father, was in the French national team, then coach in Thailand (2013-2015) and Indonesia (2015-2017). The helping results, he is contacted by Kazakhstan. In two years, Tareq Abdesselem helped make it one of the world's leading karate nations. At 32, the French became one of the coaches in sight on the international circuit. Who better than him to present us this new karate stronghold before the 16th Asian championships in Tashkent, Uzbekistan (July 19-21) ?
By Ludovic Mauchien
Photos : DR