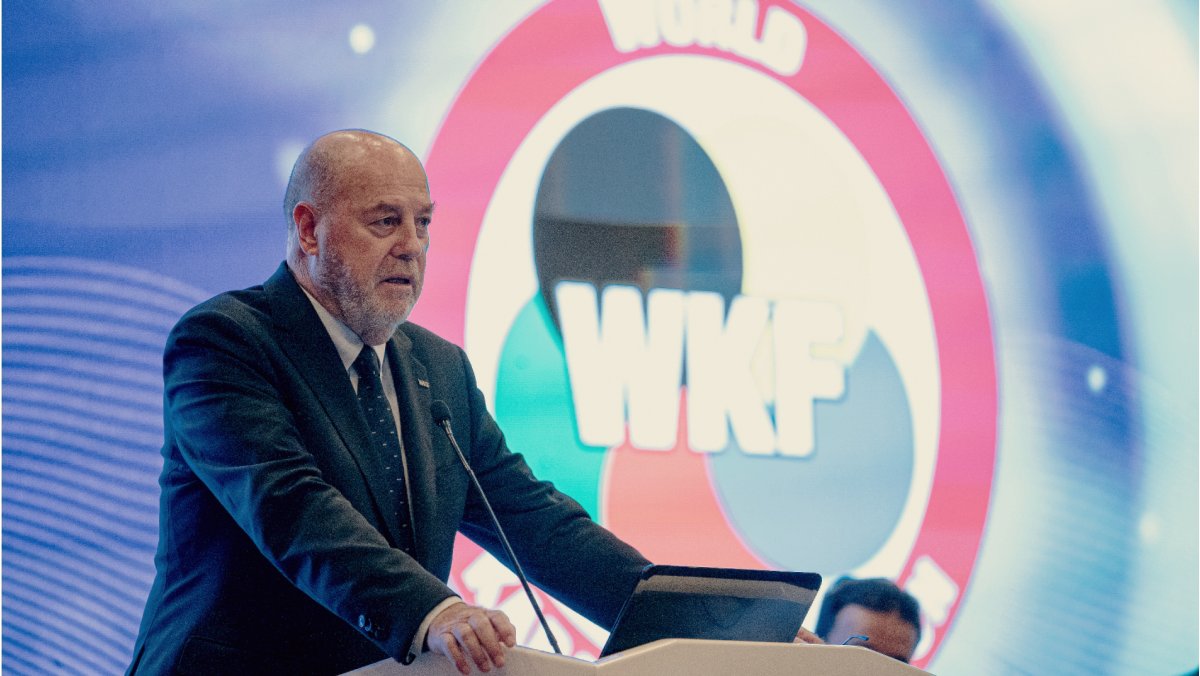 The 12th Youth World Championships (cadets, juniors, U21), which bring together 1,800 competitors from 105 countries, began today in Konya (Turkey) and continue until Sunday.
Yesterday, on the sidelines of the competition, the WKF congress was held during which the Spaniard Antonio Espinos was re-elected for the 4th time at the head of the international federation (WKF) for a new 6-year term.
By Ludovic Mauchien
Photo: WKF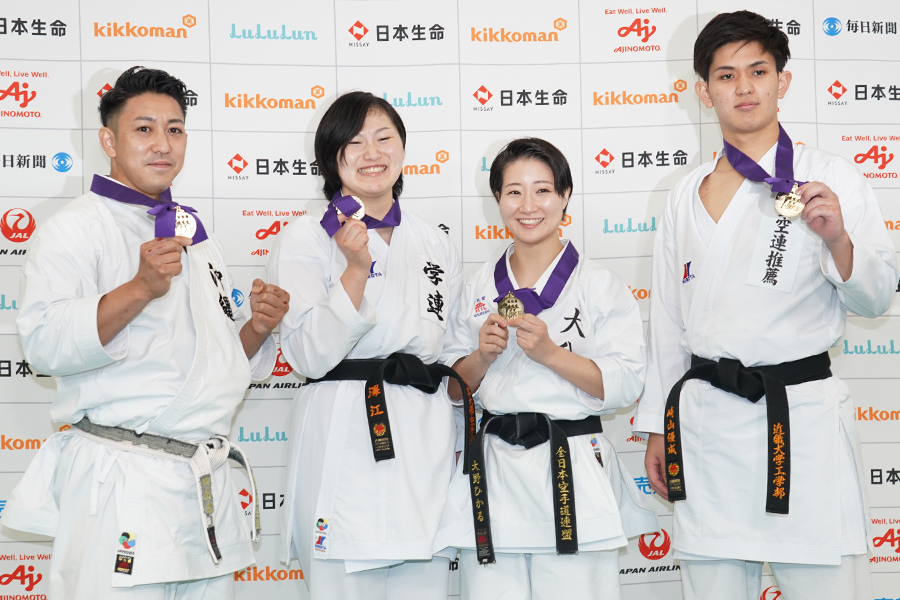 The 48th All Japan took place last weekend at the Nippon Budokan in Tokyo in a special atmosphere and with only one category on the program. In the male's category, Sakiyama wins ahead of Gomyo and, in the women's, Sawae beat Shima. In Kata, Kiyuna won his 9th straight title ahead of Moto and, in the women's, surprise with Ohno's win over Shimizu.
By Florian Fournier
Photo : JKF
For those who still hoped that the IOC would reverse its decision concerning the presence of karate at the 2024 Olympics in Paris, the final blade fell this week. Thomas Bach, the IOC president, set the final program for the Games, confirming the presence of breakdance at the expense of Karate.
By Ludovic Mauchien
Photo : DR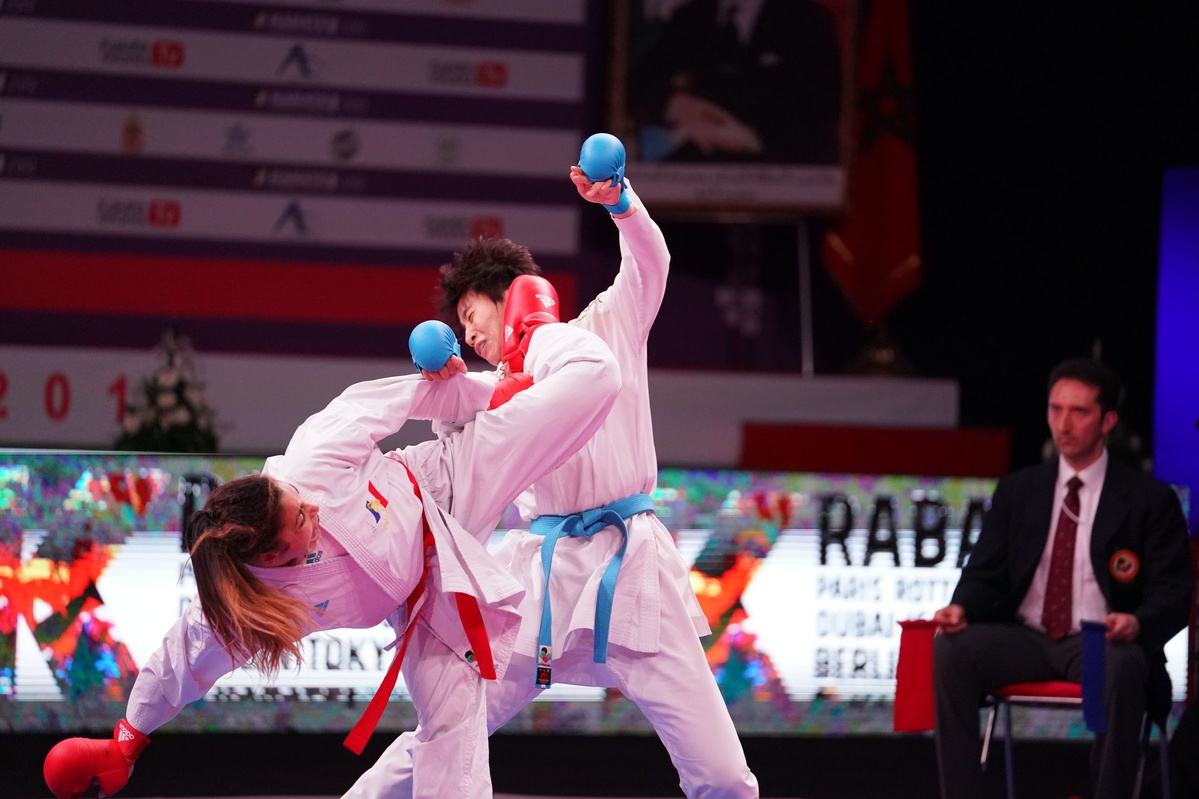 Two-times World team champion (2016 and 2018), France's Leila Heurtault, 25, of the Samourai 2000 Le Mans, is still in the race for the Olympic qualification. Very often in the foreground in international competitions, she remembers for us her victorious fight in 2018 at the Rabat 1er League (Morocco) against the world n°1, China's Xiaoyan Yin.
By Florian Fournier / Photos : Kphotos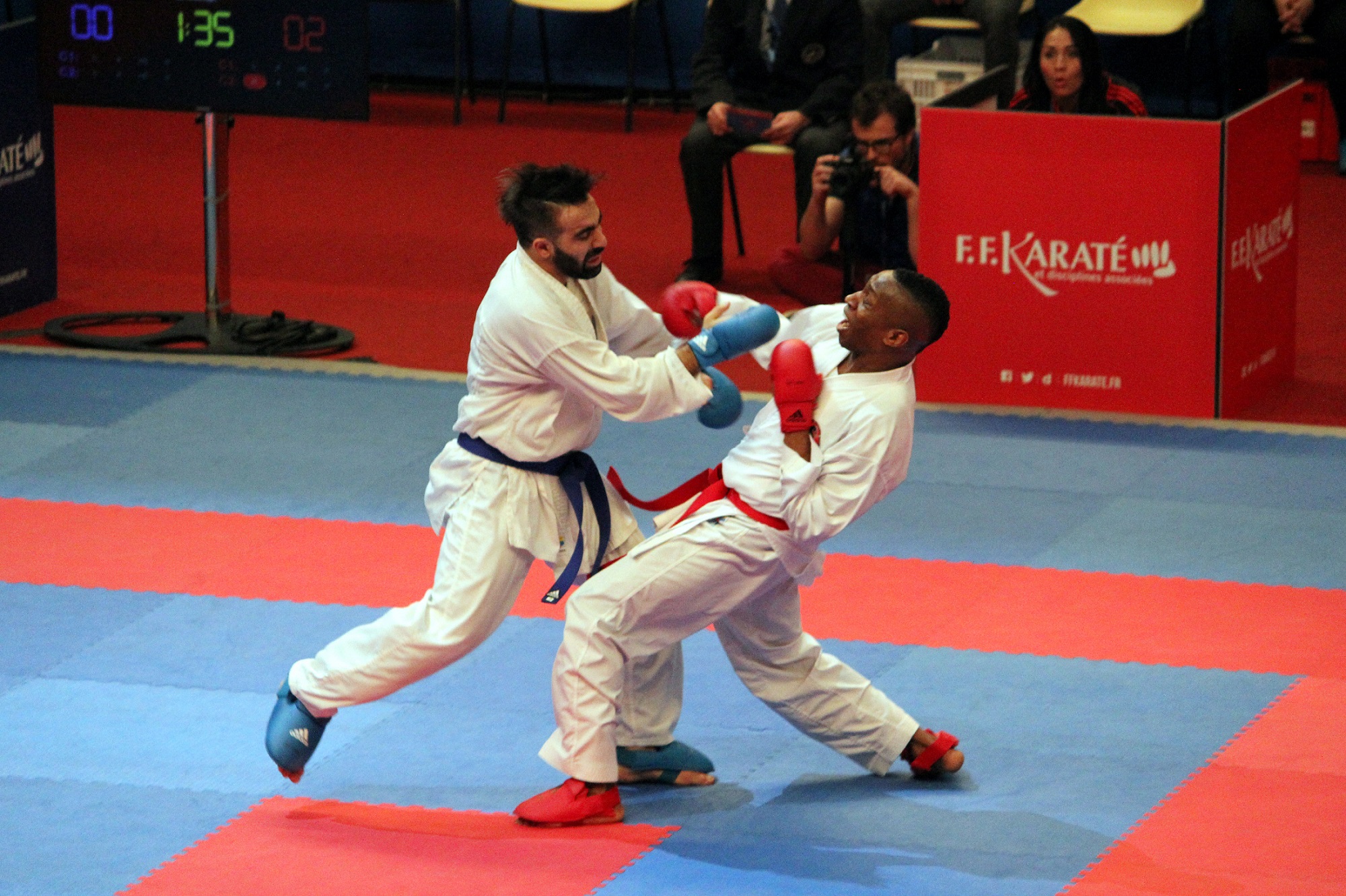 On Sunday, he will fight for the 3rd time in the pit of Karate Combat against Greece's Gidakos. But first, Davy Dona « the Hurricane », European champion in 2003, tells us about his most memorable fight. It was at the 2016 Paris Open against Rafael Aghayev. That day, the Frenchman was disqualified for having knocked out the five-time World champion. This match will be his last in the WKF rules and will give birth to Karate Combat. History is on the move.
By Ludovic Mauchien
Photos : LM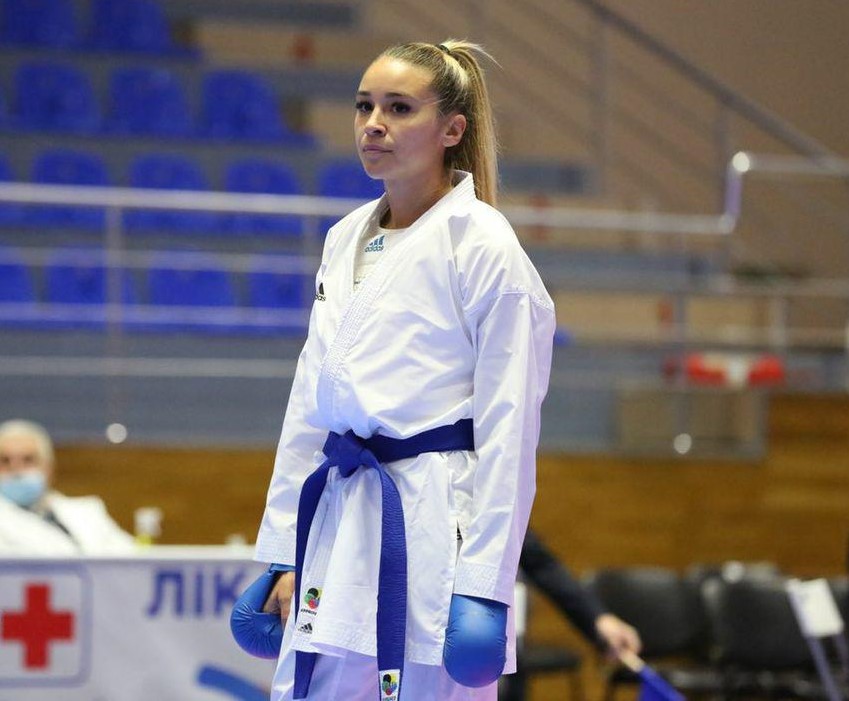 How are they doing ? How do they see their future ? How do they live the present, mentally, physically, financially ? Has 9 months without competition changed their priority, their outlook on life, their life ? While the 25th World championships should have started yesterday in Dubai (November 18-22), we have got news from our champions around the world. As the week progresses, Elisa Au, El Mannani, Elsawy, Chatziliadou, Busa… will tell about their « new » life. Today, the -55 kg World n°1 Anzhelica Terliuga...
By Ludovic Mauchien
Photo : DR