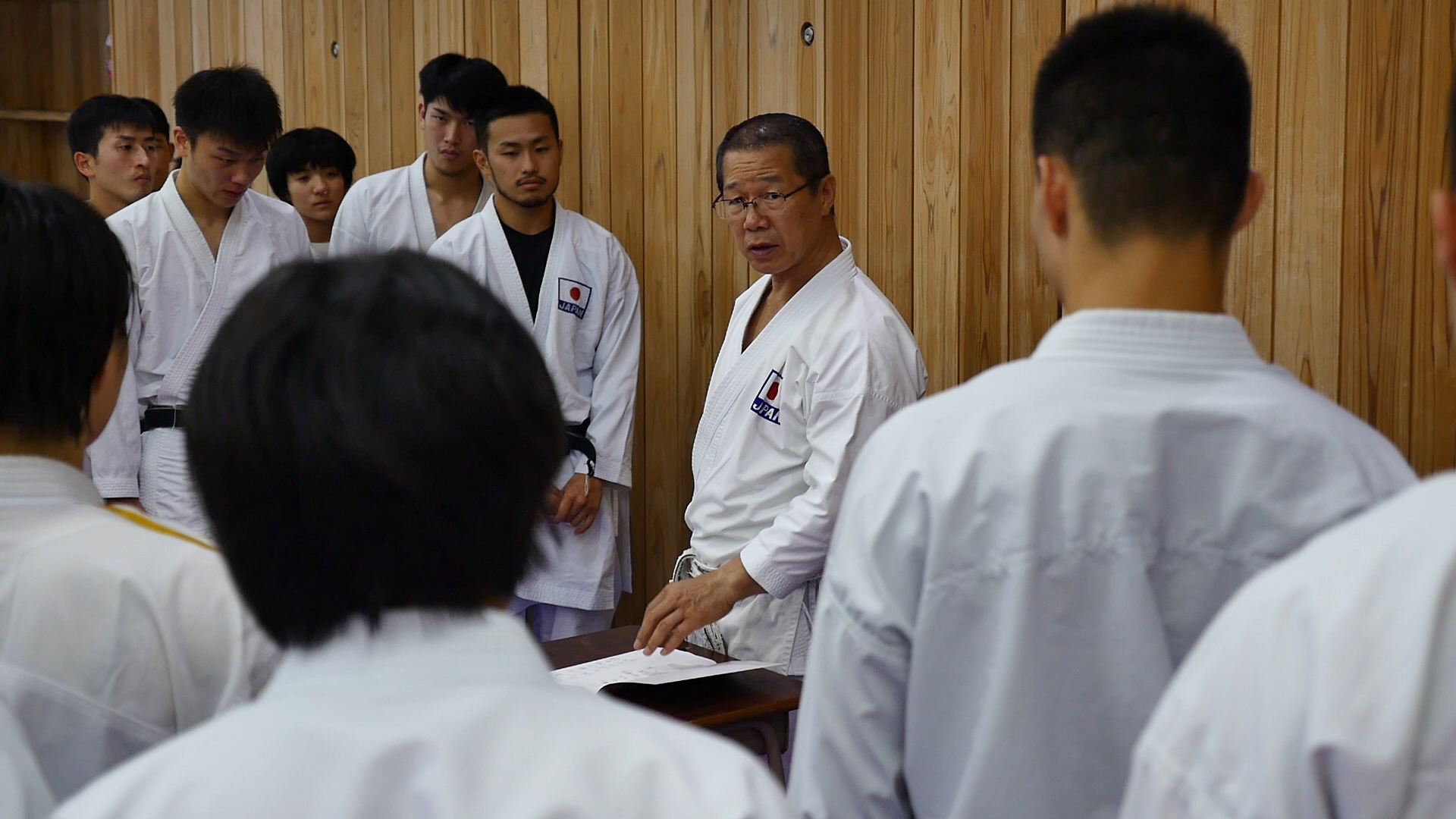 With Masao Kagawa, we enter the great history of Karate, the beating heart of art, the essence of the spirit. He is the student and successor of the revered Tetsuhiko Asai, 10th Dan, himself a pupil and successor of Nakayama himself at the head of the JKA. Masao Kagawa, now 9th Dan, was several times Kata and Kumite world champion, famous for his leg play. He is now head of JKS (Japan Karate Shoto-Renmei)
By Ludovic Mauchien
Photo : L. Mauchien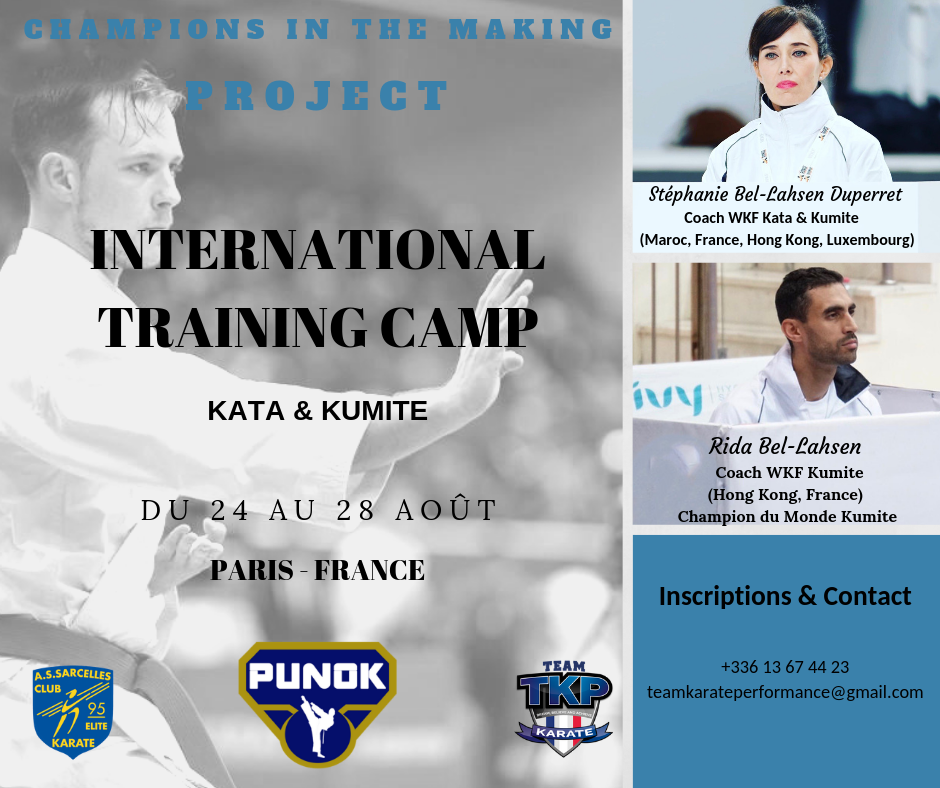 World champion and 3-times European team champion, France's Rida Bel-Lahsen, coach of the Honk-Kong national team, and his wife Stephanie, coach of several nations in the past (Morocco, Luxemburg), organize a week of training from August 24 to August 28 open to competitors from Benjamins, for Kata or Kumite, or both.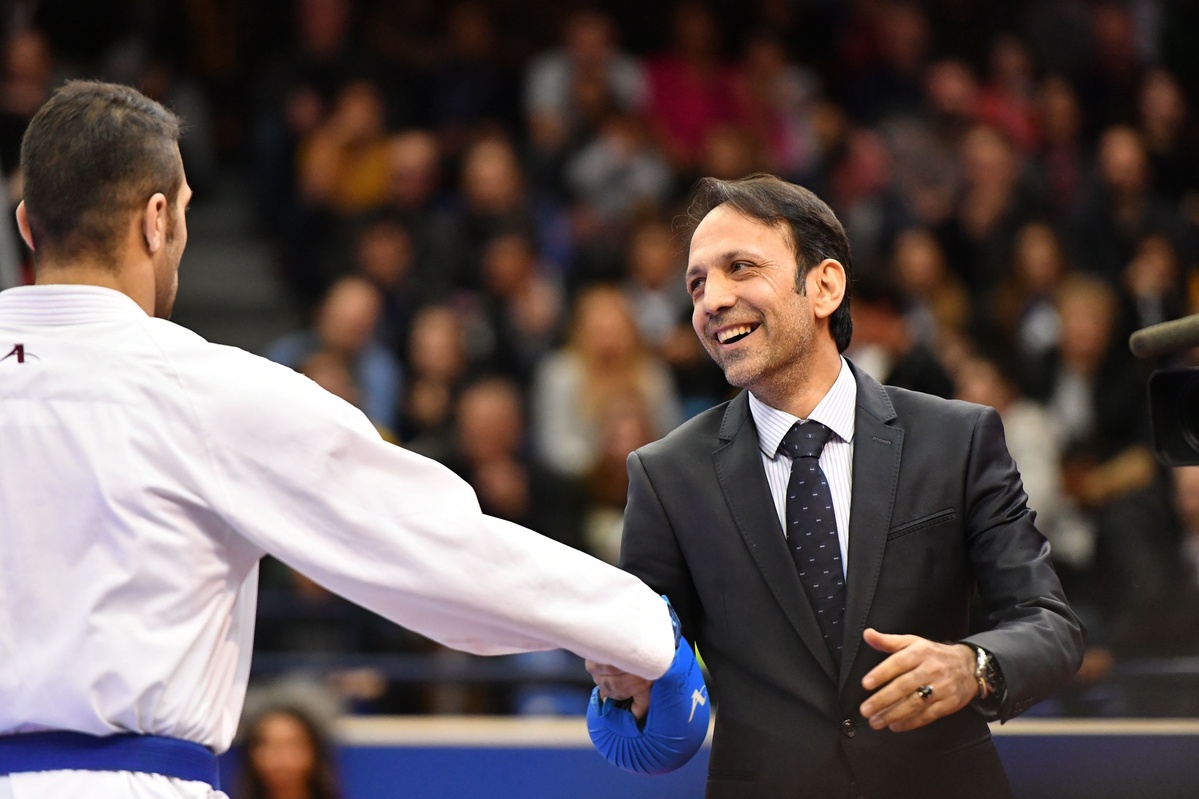 Three-time running World champions. The Iranian fighters are simply the best on the planet today. The head coach is Shahram Heravi. We met him. His vision of karate, Iran's national team, its organization, its ambitions ... The boss enlightens us.
By Ludovic Mauchien
Photo: Kphotos
To develop intuition and the ability to read others, to feel and anticipate the intention (of the opponent), to transform an aggressive intention into a peaceful action. It is the spirit of Ishin Denshin, literally « from heart to heart », that offers us Patrick Rault, 8th Dan Okinawa. He usually draws his calligraphies but, at the beginning of the year, he chose to present one of his master, Tsuji Tamizo.
Text : Patrick Rault
For the second year in a row, I made a childhood dream come true : to train in Japan. Member of the JKS in France, it is in this Shotokan school that I will perfect, learn, sweat and breathe karate for 15 days (April 18-May 2).
This trip will reserve me a big surprise, the evaluation of my San Dan in front of Masao Kagawa, 9th dan, the JKS and Teikyo University Head Instructor, former JKA World champion in Kumite and Kata ! Chairman of Technical Committee at World Karate Federation.
By Florian Fournier
Photos : D.R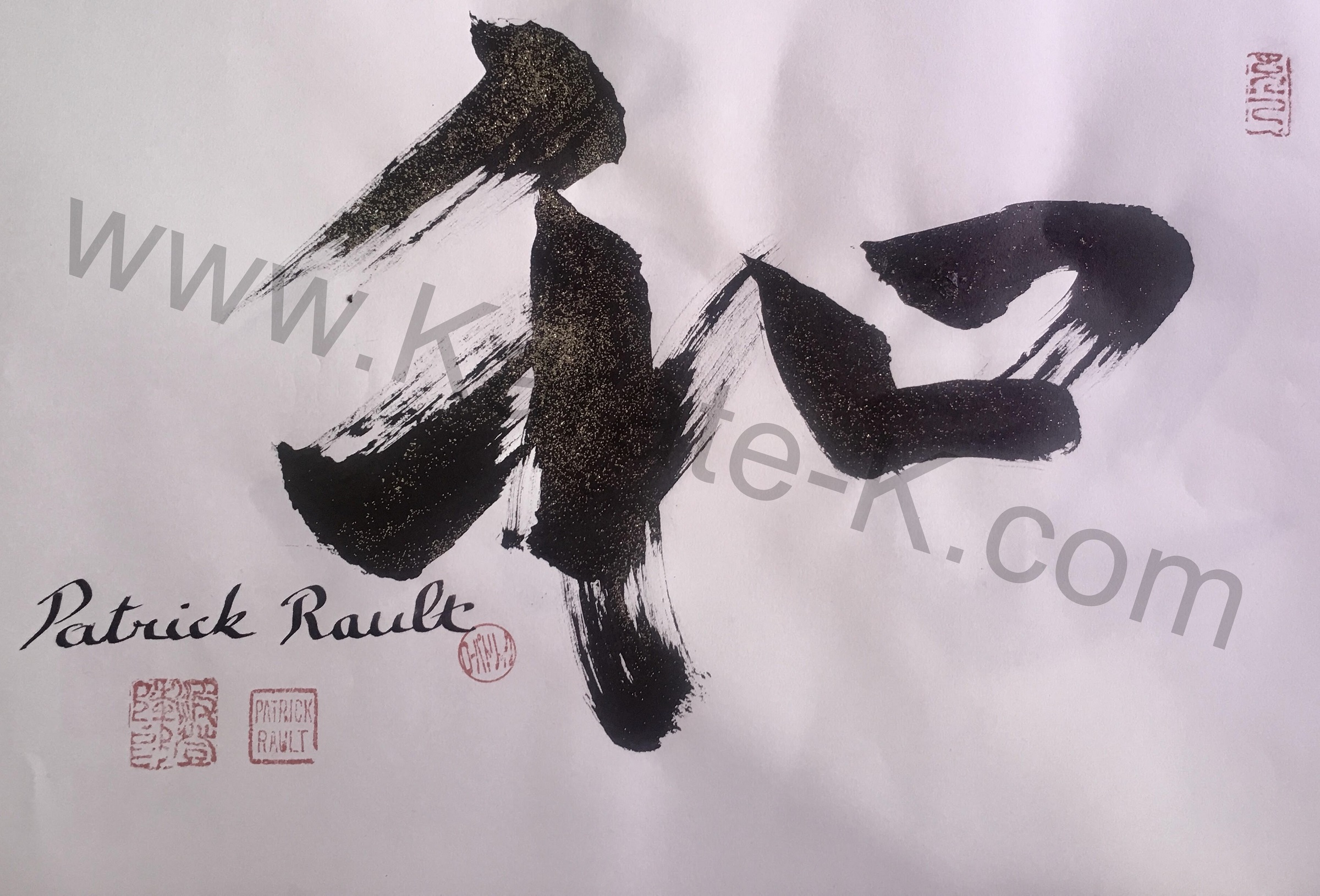 Patrick Rault, 8th Okinawa Dan, 7th Dan in France, immersed himself for 15 years in Japan. Student of Higa Minoru Sensei, Hanshi 10th Dan of Kyudokan School, Shorin-Ryu style, he draws his own calligraphies. The concept of Wa (和), harmony, is deeply rooted in Japanese culture. This is a notion that we find very early in the history of the Japanese archipelago, starting with the origin of its name. Because, if the term Japan (日本), means « place of origin of the sun », it is commonly translated as « Land of the Rising Sun » but Japan was first named « Yamato »...
By Patrick Rault